Processing material: lead-zinc ore
Processing capacity: 120t/h
Equipment configuration: jaw crusher, ball mill, flotation machine, rotary dryer, spiral classifier, mixing barrel, thickener, etc.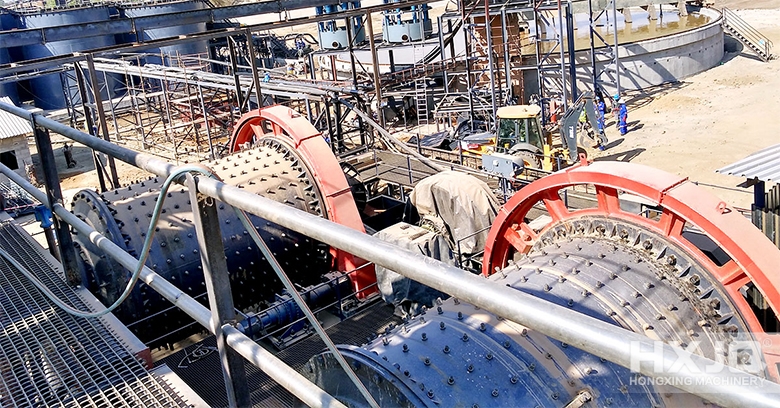 Introduction to Lead-Zinc Mine
Lead-zinc ore is a kind of ore with a very wide range of uses, which has extremely high application value in many fields such as electrical, machinery, metallurgy, chemical industry, light industry, military, medicine and so on. The countries with relatively large lead-zinc ore reserves in the world include Canada, India, China, Argentina, Mexico, Brazil, etc., which are generally purified and processed by flotation technology.
Project Introduction
The area where the customer is located is relatively complex and diverse. Experts from HXJQ conducted an in-depth inspection of the processing site, studied the mineralogical characteristics of lead-zinc ore, optimized and upgraded the traditional beneficiation process, and then designed a production line the 120t/h lead-zinc ore beneficiation production line, the main equipment includes PE600×900 jaw crusher, Ф4000×6700 ball mill, SF type flotation machine, etc., roughly after crushing, grinding, classifying, flotation and drying. The recovery rate of concentrate obtained in five processes is above 60%, and all beneficiation indexes meet the ideal requirements.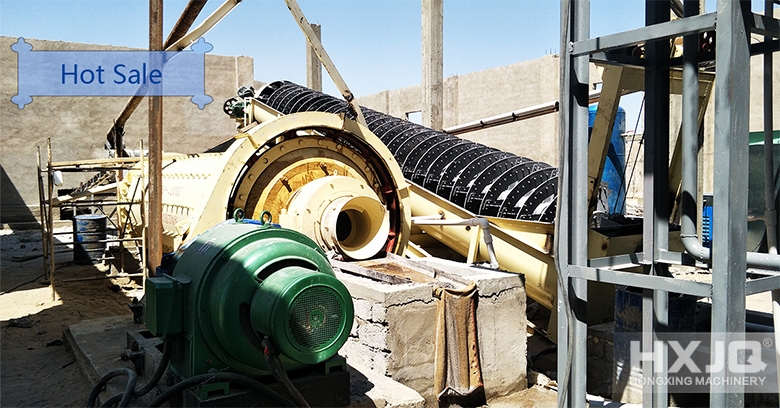 Production Line Advantage
1. Good energy-saving effect: The energy-saving effect of the flotation machine, the core equipment of the entire production line, has reached more than 70%, which can effectively realize the recycling of water resources, greatly save water costs and greatly reduce energy consumption.
2. High degree of automation: The design of advanced electronic control devices has increased the degree of automation of the entire production line by more than 2 times, reducing labor costs and management costs.
3. High beneficiation efficiency: the operation process is quite stable, the failure rate is low, and the beneficiation efficiency is increased by more than 30%.
4. Low-carbon environmental protection: The design of the sealing device and the dust-proof device greatly reduces the amount of dust and noise in the entire production line, and the low-carbon environmental protection effect is better.
Customer Feedback
The reasonable layout of the entire production line, the high-efficiency operation mode, and the green production status have made our company very satisfied, and saved a lot of investment costs for our company. I hope to have the opportunity to cooperate again.