sell@hxjq.com

Customize Your Solutions
Ore Beneficiation
Processing capacity: 10-430t/h
Applied material: iron ore, hematite, pyrrhotite, limonite, roasting ore, ilmenite, magnetite, copper ore, gold ore, quartz.
Application range: silicate products, new building materials, refractory materials, fertilizers,
The Handling Materials and Description of Ore Beneficiation:
Beneficiation plant is used to beneficiate a wide variety of industrial iron ores. In this application the relatively large volumes of non-magnetic are usually the commercial products.
The amount of magnetic material removed is quite small, and dry separation is the general rule. Iron ore processing plant is also important in processing phosphate, titanium, chrome, manganese, tungsten, molybdenum, nickel, niobium and tantalum ores.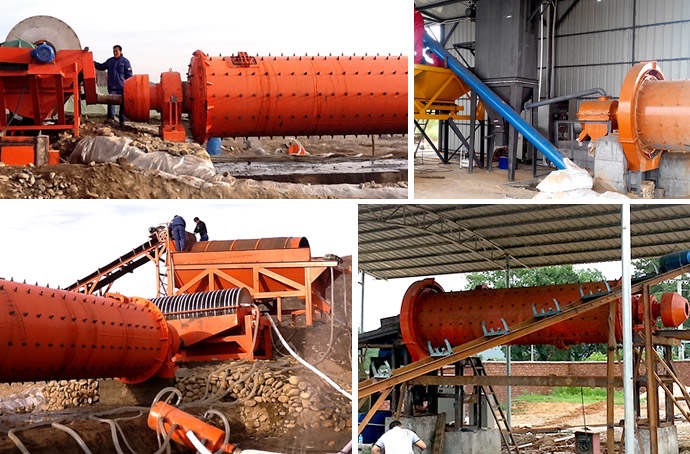 The Performance Characteristics of Ore Beneficiation:
Magnetic separation of iron ores is one of the fastest-growing segments of the minerals beneficiation industry. The tonnage of taconite ores processed annually by magnetic separator, in a few years, can reach 100 million.
Magnetic separation occupies an attractive position in the field of ore beneficiation. This type of beneficiation originated in 1792, when William Fullarton was issued a British patent covering the separation of iron ore by magnetic attraction.
The Preparation Work before Beneficiation Production Line:
Due to the high density of hematite relative to silicates, Ore separating line usually involves a combination of crushing and milling as well as heavy liquid separation. This is achieved by passing the finely crushed ore over a bath of solution containing bentonite or other agent which increases the density of the solution. When the density of the solution is properly calibrated, the hematite will sink and the silicate mineral fragments will float and can be removed.