Get Price List
Tire Type Mobile Jaw Crusher Station
Feeding size: ≤800mm
Processing capacity: 85-650t/h
Applied material: river pebbles, rocks (limestone, granite, basalt, diabase, andesite, etc.), ore tailings.

sell@hxjq.com
The Advantages and Description of Tire Type Mobile Jaw Crusher Station:
Tire type mobile jaw crusher station, which is also called Portable crusher, incorporates all the equipment together on one truck, which has high chassis, narrower body compared with other trucks,
which ensures the crushing plant can be easily transported on highways and moved to crushing sites, so it is able to achieve on-site crushing without material transporting from one place to another place.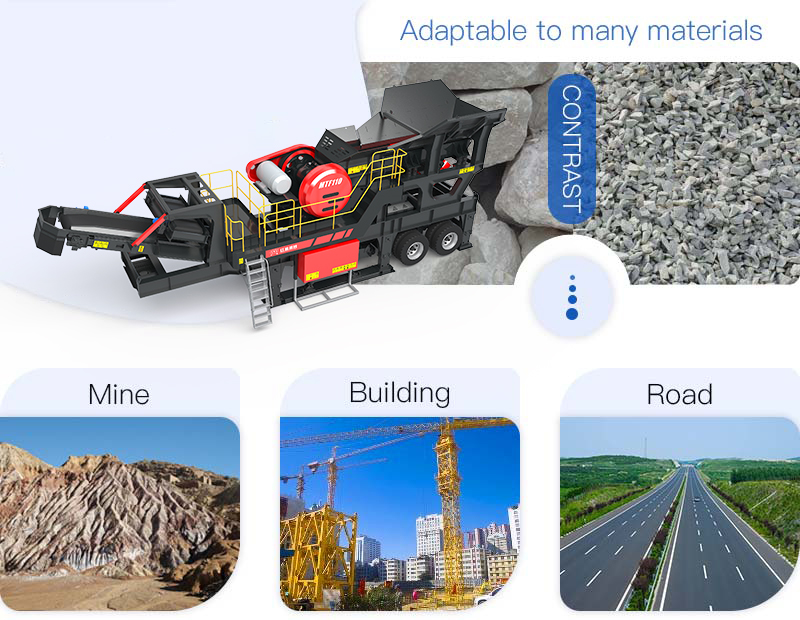 The Performance Characteristics of Tire Type Mobile Jaw Crusher Station:
1. PE Series high-performance crusher.
2. The integration feeder and vibrating screen with crusher.
3. Belt conveyor under the screen. Vibrating screen and crusher integrated on-board.
4. Steering traction axis, convenient highway transportation and entry working site.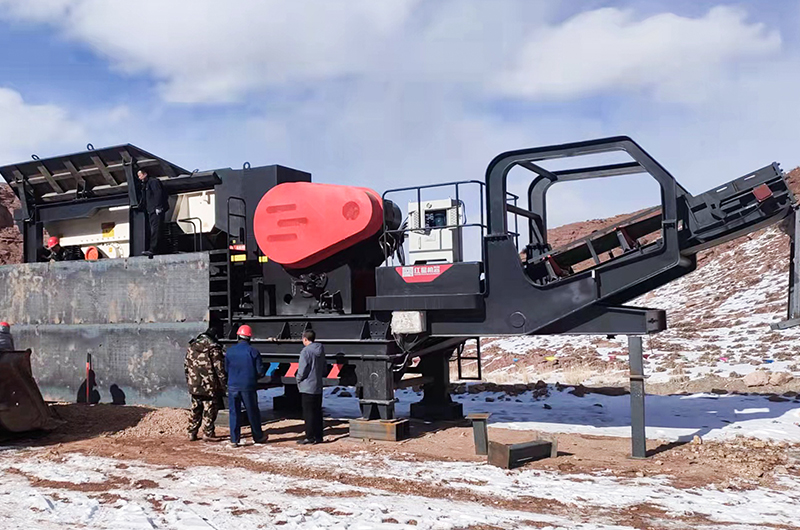 The Composition and Working Process of Tire Type Mobile Jaw Crusher Station:
The mobile crushing and screening plants are composed of primary crushing and screening station and secondary one, belt conveyor, etc. Every Mobile crushing station is an independent working unit, which can respectively assume their different responsibility, and the belt conveyer is responsible for material transmitting and piling up between each crushing station.
Technical Parameter
Model HX938HD86 and HX1149HD98
| | | |
| --- | --- | --- |
| Model | HX938HD86 | HX1149HD98 |
| Transportation lenght(mm) | 12600 | 13500 |
| Transportation Width(mm) | 2600 | 2700 |
| Transportation Height(mm) | 3870 | 4200 |
| Maximum Lenght(mm) | 12500 | 14000 |
| Maximum Width(mm) | 4100 | 4500 |
| Maximum Height(mm) | 4100 | 4900 |
| Weight(t) | 39 | 57 |
| tIRE Configuration | Dualaxial | Dualaxial |
| Jaw Crusher | HD86 | HD98 |
| Maximum Feeding Size(mm) | 500 | 550 |
| Discharge opening range | 50-150 | 75-175 |
| Capacity(t/h) | 85-275 | 110-350 |
| Vibrating Feeder | ZSW380×95 | ZSW420×110 |
| Main Belt Conveyor | B800×8.5m | B1000×9.5m |
| Side-opening Belt conveyor(optional) | B500×3m | B650×3.5m |
| Gensrt(optional) | 200KW | 250KW |
| Iron separator(optional) | RCYD(C)-8 | RCYD(C)-10 |
Model HX1349HD110 and HX1349HD125
| | | |
| --- | --- | --- |
| Model | HX1349HD110 | HX1349HD125 |
| Transportation lenght(mm) | 14500 | 15200 |
| Transportation Width(mm) | 2800 | 2900 |
| Transportation Height(mm) | 4450 | 4500 |
| Maximum Lenght(mm) | 16100 | 16700 |
| Maximum Width(mm) | 5100 | 5100 |
| Maximum Height(mm) | 5000 | 5300 |
| Weight(t) | 55 | 65 |
| Tire Configuration | Dualaxial | Dualaxial |
| Jaw Crusher | HD110 | HD125 |
| Maximum Feeding Size(mm) | 660 | 800 |
| Discharge opening range | 100-200 | 125-225 |
| Capacity(t/h) | 215-510 | 280-650 |
| Vibrating Feeder | ZSW490×130 | ZSW490×130 |
| Main Belt Conveyor | B1000×11m | B1200×11m |
| Side-opening Belt conveyor(optional) | B650×4m | B650×4m |
| Gensrt(optional) | 270KW | 400KW |
| Iron separator(optional) | RCYD(C)-10 | RCYD(C)-12 |