Get Price List
Magnetic Separator
Processing ability: 1–220 t/h
Feeding size: 0-3 mm
Applied material: magnetite, pyrrhotite, calcined ore, ilmenite, etc

sell@hxjq.com
The Handling Materials and Description of Magnetic Separator:
Magnetic separators are available in cyclic design with processing vessel diameters smaller than 3mm. Wet Magnetic Separator is one kind of efficient equipment for processing fine, feebly magnetic minerals, such as hematite, limonite, wolfram, ilmenite, and tantalum-niobium, etc. In recent years, it is also more and more applied in purifying quartz, feldspar and nephline.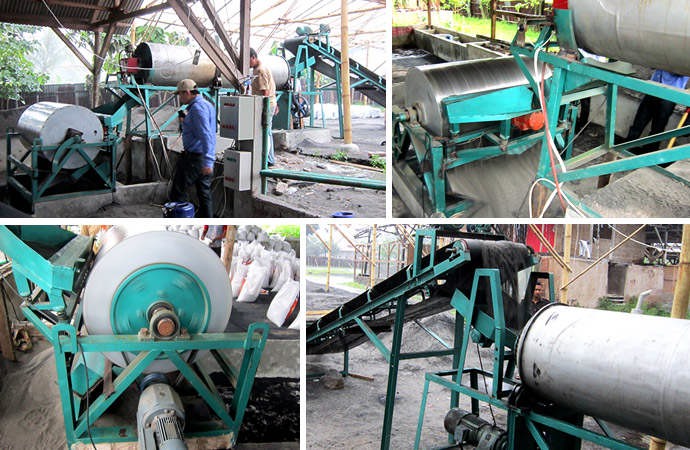 The Advantages and Benefits of Magnetic Separator:
1) Short magnetic circuit.
2) little magnetic flux leakage.
3) high magnetic intensity.
4) low energy consumption.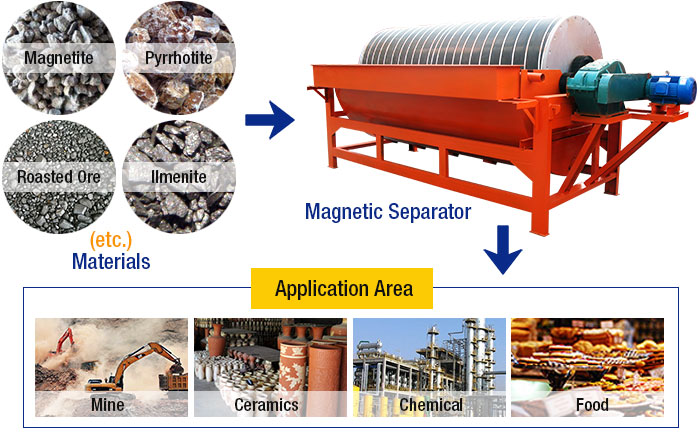 Technical Parameter
Model
Feeding size
(mm)
Processing capacity
(t/h)
CTB6012
2-0
10-20
CTB6018
2-0
15-30
CTB7518
2-0
20-45
CTB9018
3-0
40-60
CTB9021
3-0
45-60
CTB9024
3-0
45-70
CTB1018
3-0
50-75
CTB1021
3-0
50-100
CTB1024
3-0
60-120
CTB1218
3-0
80-140
CTB1224
3-0
85-180
CTB1230
3-0
100-180
CTB1530
3-0
170-280
Get Price And Support
Please fill in the form below or inquiry online to get price & service